Cryptocurrency debate hides Big Tech's mental health failing.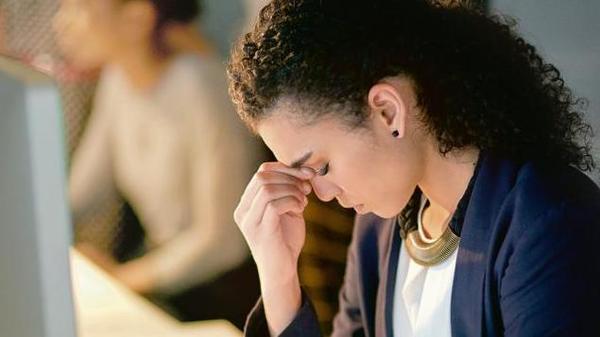 The media has been all agog over the last few weeks with news that Facebook Inc. is launching a cryptocurrency of its own called Libra, backed by blockchain technology. Unlike the blockchain-based Bitcoin, which is a roller-coaster, Libra will be backed by a basket of fiat currencies. It is to be supported by a consortium of large-scale corporate houses, e-commerce players, financial services firms and venture capitalists. Companies such as Visa Inc., Mastercard Inc., Uber Technologies Inc. and PayPal Holdings Inc. have all signed up.
Facebook has more than 2 billion users worldwide and it is clear that it can influence the system. Yet, it appears as if Facebook will attempt to distance itself somewhat from crypto-coin by not controlling it directly. Members of its consortium, called the Libra Association, will not control the currency directly either.
The secretive project is actually based on two old methods, one organizational and the other technical. The first is the use of a consortium to back a clearing-house. Each member of the consortium provides a "node" for its systems to interact with a common messaging technology platform across the consortium. This is not very different from the earlier methods that bank consortia have used while building settlement systems such as the Global Straight Through Processing Association. This was set up in the late 1990s and early 2000s to allow financial-services firms a technology platform for faster settlement of cash and securities transactions. It is now a relic; just one of the many incremental technological attempts to create a financial payments and settlement system that was close to real time. The second old method is the use of blockchain, a technology that has been in place for a dozen years.
Governments worry about their fiat currencies and would like to manage exchange rates and liquidity and restrict money laundering and terrorist financing. However, United Nations reports on migrant workers suggest that they lose more than $25 billion a year in exorbitant fees when they send money home using the traditional methods available today.
Young adults the world over have little to no patience with onerous banking systems of the past. Neither do hundreds of millions of Indians who have come online recently. All of these classes of people would benefit from an easy way to make both national and international money transfers. Facebook and its collaborators are on to something big.
As I have written before, control over user data will be a new trade barrier that is set up across the world. Last week, US President Donald Trump went so far as to say that countries that mandate that the user data of their citizens remains resident in their own countries will face a backlash in the processing of H-1B work visas for the US. This was a pointed reference to India, which accounts for 70% or more of the H-1B slots that come up every year. This is in addition to minimum wage floors already assigned to these visas.
The Chinese won't find this particularly bothersome. They built a "Great Wall" around their home-grown internet companies many years ago. The wall largely kept Western firms such as Amazon, Facebook, Google and Uber out through draconian laws and other market moves. Facebook is outright banned in China. Cryptocurrencies are banned in India. Other countries, too, have been very wary of allowing cyptocurrency a free-for-all. It is understandable that Facebook is trying to distance itself from the management of the new currency's consortium, the Libra Association. There will be plenty of jockeying in this space before nation-states find common ground, and it is wise to wait. The company has already waited for almost five years. Its first moves came in June 2014 when it hired PayPal's president, David Marcus.
While countries will be quick to regulate the movement of money, they are not so quick to regulate mental health. This is where the true travesty of Big Tech's omnipotence lies. A disturbing report in The Verge that was mentioned in Mint last week pointed to the underbelly of the social networking world. Facebook, Google and other social networking firms allegedly do not pay much attention to their workers (or, in reality, to the workers of firms on contracts with them) who monitor their giant sites for objectionable content. Some observers feel that this is because these firms believe that Artificial Intelligence will soon be able to take over the jobs of the hundreds of humans who check objectionable content on their platforms.
The article on The Verge presented a chilling and disturbing view of the operations of an information technology service provider retained by Facebook to monitor content on its platform. The article started off with the story of an employee who died of a heart attack while he was at work, and then described the aftermath of his passing. It also went on to detail the working conditions of these workers and the sheer horror of what they have to see online day after day. These guardians of our mental health are poorly paid and have to endure audio-visual content with graphic depictions of man's inhumanity to man and other sentient beings. These are the manual scavengers of Big Tech who clean up the filth that twisted human beings put up online.
Maybe the US government can start by mandating that these local workers be paid large sums of money for their heroic service, rather than mandating pay floors for skilled H-1B workers, or putting its police force in charge.
Creative Commons Disclosure
This news story was published by Live Mint. Click here to read the original article. 
Why choose LearnPac E-Learning courses?
LearnPac Systems is a leading UK provider of accredited online training courses, programmes and qualifications including the following categories:
LearnPac Systems is a leading UK provider of accredited online training courses, programmes and qualifications. Contact our Support Team on 024 7610 0090 or via Email to discuss your online training requirements.
Cryptocurrency debate hides Big Tech's mental health failing.