Covid in Scotland: First vaccine delivery due next month.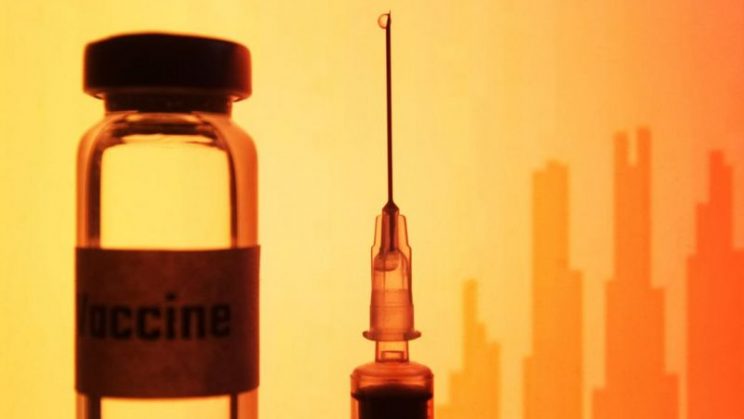 The first vaccination against coronavirus is expected to be delivered in Scotland next month, the health secretary has announced.
Jeane Freeman said the NHS would be ready to vaccinate people from the first week of December if safety approval is given.
It is hoped up to one million people could be vaccinated by the end of January if there are no delays.
Frontline NHS and care workers will be among the first recipients.
Ms Freeman said distributing the vaccine would be one of "the biggest civilian logistical challenges in our lifetime".
The health secretary said it was not yet known which vaccines would be approved for use or precisely when the first doses would be delivered.
She added: "The safety of the Covid-19 vaccine is paramount to us.
"Scotland has a strong track record of delivering immunisation programmes, but this programme will be the largest of its kind ever undertaken.
"NHS Boards will identify acceptable and accessible locations, both for mass vaccination and for local access.
"We will be getting in touch with the first priority groups in the coming weeks and I urge people to take up the vaccine when they are offered it."
Ms Freeman said that if the vaccines at the most advanced stage get regulatory approval then the Scottish government hopes to have 320,000 doses to deploy in the first two weeks of December.
The UK government health secretary, Matt Hancock, has said the NHS in the rest of the UK is ready to begin delivering the Pfizer vaccine from the start of next month but warned what was "more likely is that we may be able to start rolling it out before Christmas".
Everyone over the age of 18 in Scotland, a total of 4.4m people, will be offered the vaccination by the end of the programme.
Ms Freeman suggested this could be achieved by the spring of next year. A senior Scottish government health source later said the aim was to vaccinate all over-18s "as fast as possible" but stressed there was "no firm delivery timetable".
The priorities for the first wave of vaccine distribution, from December to February, are:
front-line health and social care staff
older residents in care homes
all those aged 80 and over
unpaid carers and personal assistants
those delivering the vaccination programme.
The next tranche of immunisations is expected to take place from February if there are no delays. It will target those over the age of 65 and younger people with extra clinical risks.
They will be followed by the wider general population.
A workforce of about 2,000 vaccinators will be needed, and support from the military will be provided to ensure the vaccination programme runs smoothly.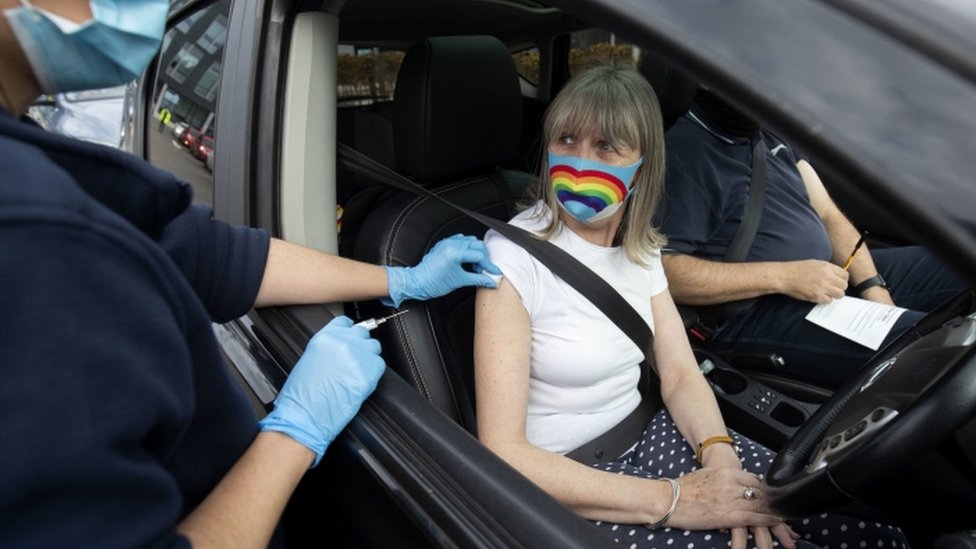 The logistics of how the vaccines are transported and stored are still being addressed, she added.
The vaccines will be delivered in a range of public locations, as well as through mobile sites and in some cases in people's homes.
Walk-through and drive-through clinics being used for the flu vaccination programme are being considered for use in the rollout of the Covid vaccine.
Learn lessons from flu jab rollout say opposition
Scottish Labour health spokeswoman Monica Lennon said lessons needed to be learned from the "chaotic" flu vaccination programme.
She added: "The ambition to deliver one million vaccinations by the end of January needs to be matched by resources and investment in staff, and a clear plan on logistics."
Scottish Liberal Democrat health spokesman Alex Cole-Hamilton MSP said distributing the vaccine would be "one of the biggest public health exercises in history".
He said: "The national booking service will be critical to an orderly rollout of a Covid-19 vaccination, so we need more details of how this will be established urgently."
Creative Commons Disclosure
This news story was published by BBC News. Click here to read the original article.
Why choose LearnPac E-Learning courses?
LearnPac Systems is a leading UK provider of accredited online training courses, programmes and qualifications including the following categories:
LearnPac Systems is a leading UK provider of accredited online training courses, programmes and qualifications. Contact our Support Team on 024 7610 0090 or via Email to discuss your online training requirements.
Covid in Scotland: First vaccine delivery due next month.