Covid-19 in Scotland: Confusion over funding for future Scottish lockdown.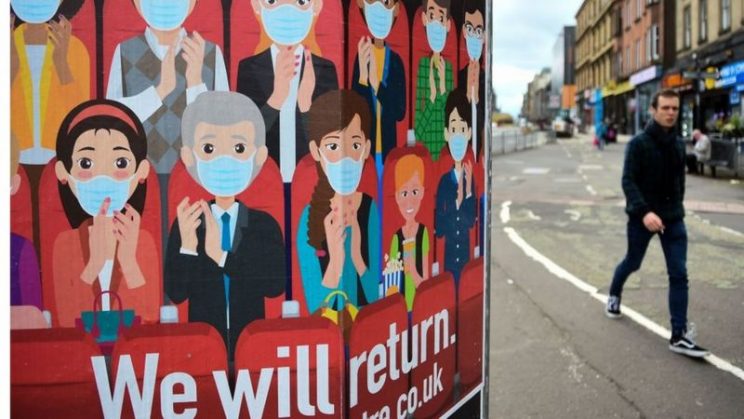 Scotland's new five-tier system of restrictions came into force on Monday
The Scottish government has said it still does not know whether the full furlough scheme will be available to Scotland once lockdown ends in England at the start of next month.
Prime Minister Boris Johnson said on Monday that the scheme would "continue to be available wherever it is needed".
But his housing secretary, Robert Jenrick, has since cast doubt on this.
Nicola Sturgeon said she was awaiting further detail from the Treasury about how it will work in practice.
A UK government source has told BBC Scotland that the Treasury was currently "dotting the I's and crossing the t's" before a formal announcement is made.
England is to go into a nationwide lockdown on Thursday, with the restrictions due to end on 2 December – the same day that the extension to furlough will also expire.
Scotland's five-tier system of restrictions only came into force at the start of this week, with the first minister saying she faces a "dilemma" over whether to introduce a tougher lockdown while the full furlough scheme remains in place across the UK.
The first minister told her daily briefing that the key question was whether the Treasury would continue to pay up to 80% of furloughed workers' wages if Scotland was in lockdown after that date.
She said no decision would be made until next week at the earliest.
Ms Sturgeon added: "The prime minister appears to have agreed yesterday that access to the furlough scheme at the higher level of 80% of wages will be available to Scotland after 2 December if that is required.
"I welcome that commitment, although I do so with a necessary degree of caution – we haven't yet seen any detail of what that commitment means when translated into hard practice.
"And in particular we have not yet had confirmation from the Treasury that continuation of furlough in Scotland beyond 2 December would be at the 80% level.
"We have always known there would be some form of furlough scheme continuing after December 2, that has never been the point at issue – the point is at what level?"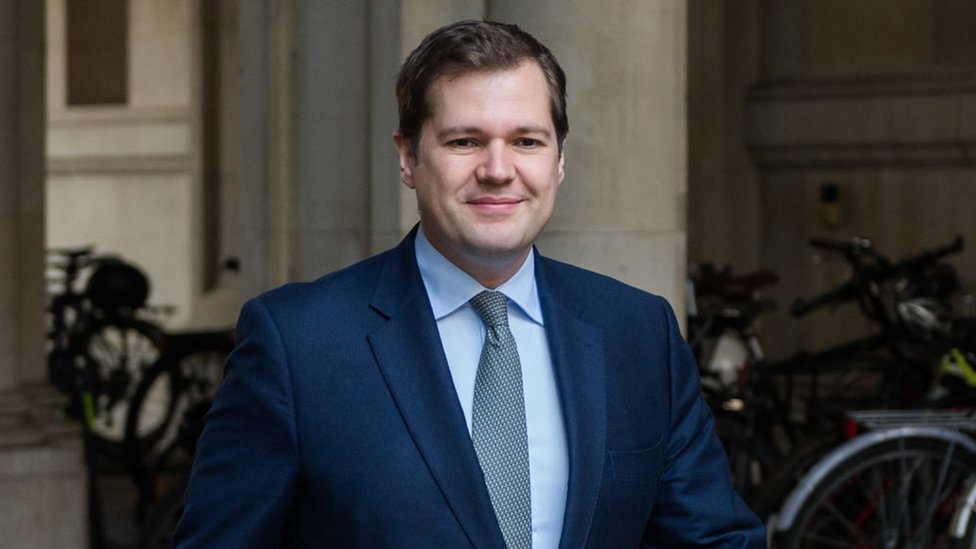 Responding to a question from Scottish Conservative leader Douglas Ross in the Commons on Monday, the prime minister said the furlough scheme would "of course" be available to other parts of the UK "not just now but in the future" if they needed it.
But less than 24 hours later, Mr Johnson appeared to be contradicted by Mr Jenrick – who told Sky News that it would be for the Chancellor to decide whether furlough continued beyond 2 December.
Mr Jenrick added: "It was always UK-wide and we want it to continue to be in the future.
"So if it is necessary for it to be deployed again then that is for the Chancellor to look at.
"But everybody throughout the UK today can be assured that furlough at 80% will be available until 2 December."
Steve Barclay, the chief secretary to the Treasury, also did not repeat the PM's commitment when he answered questions on furlough in the Commons on Tuesday afternoon.
Instead, he said only that the UK government "will always be there to provide support to all parts of the UK."
Scottish Conservative leader Douglas Ross insisted there was "no doubt" that furlough would protect Scottish jobs in the event of another lockdown, adding: "The prime minister's commitment is definitive".
And the prime minister's official spokesman said: "If other parts of the UK decide to go into measures which require direct economic support, of course, we will make that available to them as we have done throughout the pandemic."
Scottish Finance Secretary Kate Forbes said it appeared the UK government could not make up its mind.
She told the BBC's Good Morning Scotland programme: "They couldn't give us an answer on Saturday night when Scottish businesses were worried about what it would mean for them.
"They have dragged it out for three days with so many twists and turns, appeared to give answers and then walked back on them. This is not a game – jobs depend on this.
"We are needing simple reassurance that Scottish businesses will be treated with the same degree of respect and valued by the Chancellor if and when we are faced with a similar national lockdown."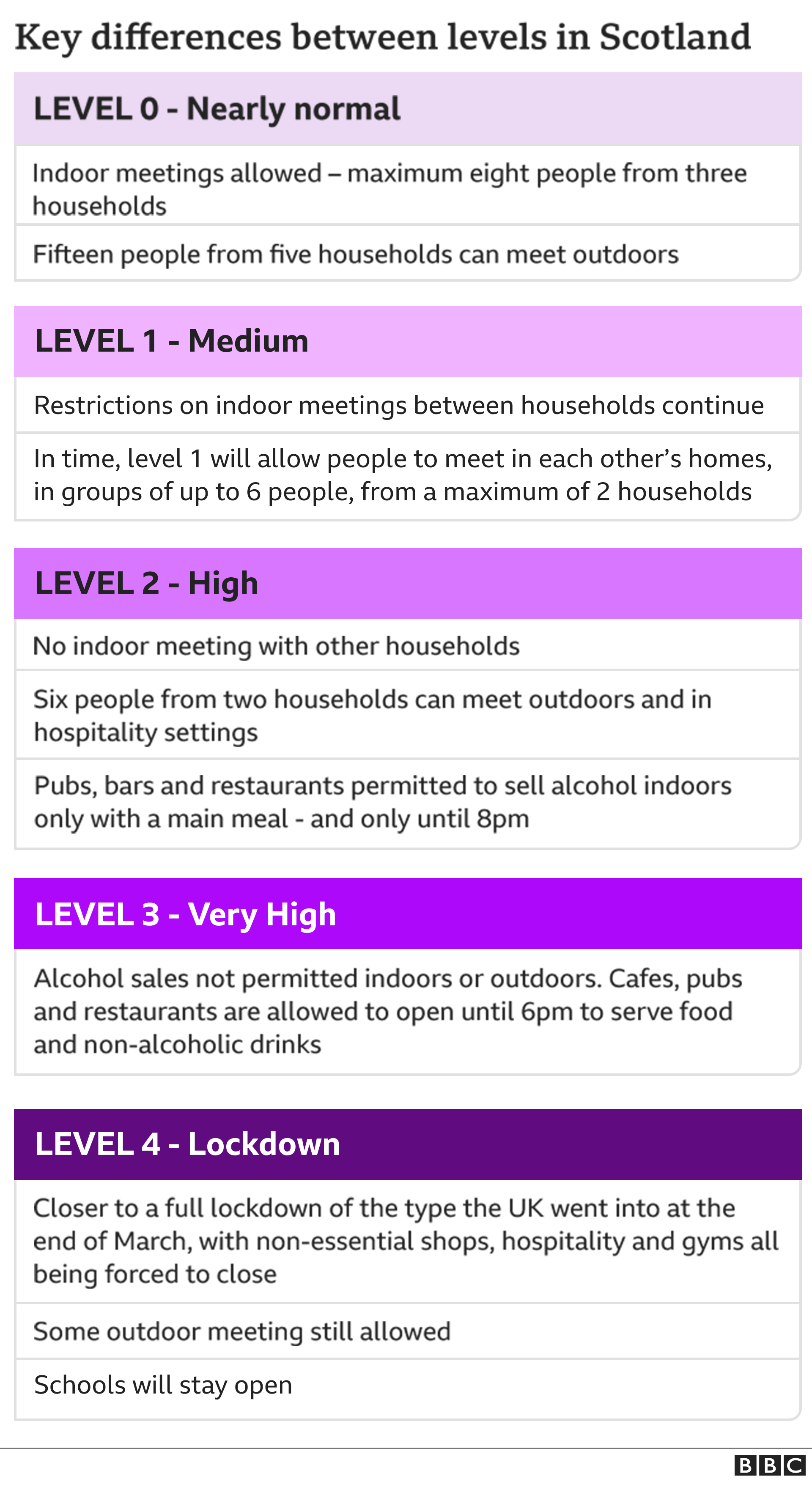 The UK-wide furlough scheme – which covers up to 80% of workers wages' and has supported hundreds of thousands of jobs north of the border – was extended to 2 December when Mr Johnson announced the four-week lockdown in England.
However, the UK's devolved administrations complained that extension only covered the period when England was under enhanced restrictions.
Wales has been in a "firebreak" lockdown since 23 October, and First Minister Mark Drakeford said requests to boost wage subsidies there had been repeatedly turned down.
Creative Commons Disclosure
This news story was published by BBC News. Click here to read the original article.
Why choose LearnPac E-Learning courses?
LearnPac Systems is a leading UK provider of accredited online training courses, programmes and qualifications including the following categories:
LearnPac Systems is a leading UK provider of accredited online training courses, programmes and qualifications. Contact our Support Team on 024 7610 0090 or via Email to discuss your online training requirements.
Covid-19 in Scotland: Confusion over funding for future Scottish lockdown.