Covid lockdown: 'North worth less than South' mayor claims.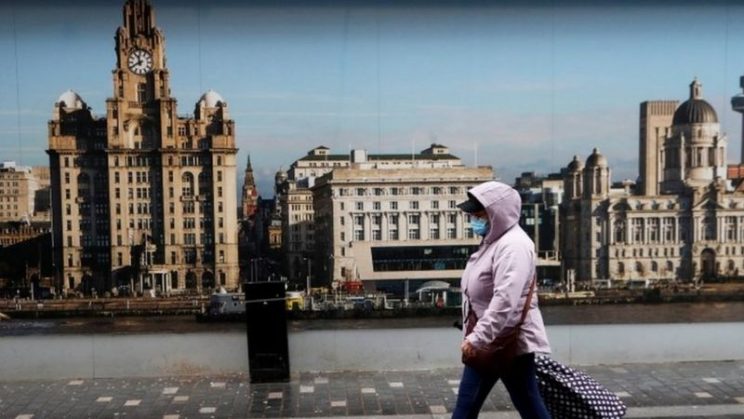 Liverpool has the third-highest number of infections in England
Increased furlough payments for the national Covid lockdown shows the government "believes the North is worth less than the South", Liverpool's metro mayor has claimed.
Only 67% of pay was offered during tier-three closures in the north of England.
The government has yet to respond to the mayor's accusation.
However, the Cabinet Office Minister Michael Gove told BBC One's The Andrew Marr Show: "The announcement about furlough that was made yesterday was about the extension of a scheme, that would have expired last night, throughout the rest of this month.
"The chancellor and his team are looking at every aspect of economic support and more will be said in the days ahead about how we provide it."
Labour's Steve Rotheram said the government was "unequivocal" it would not consider changes to the local scheme offered in the north-west.
The Liverpool City Region mayor added: "This morning millions of people woke up knowing the prime minister of this country believes the North is worth less than the South."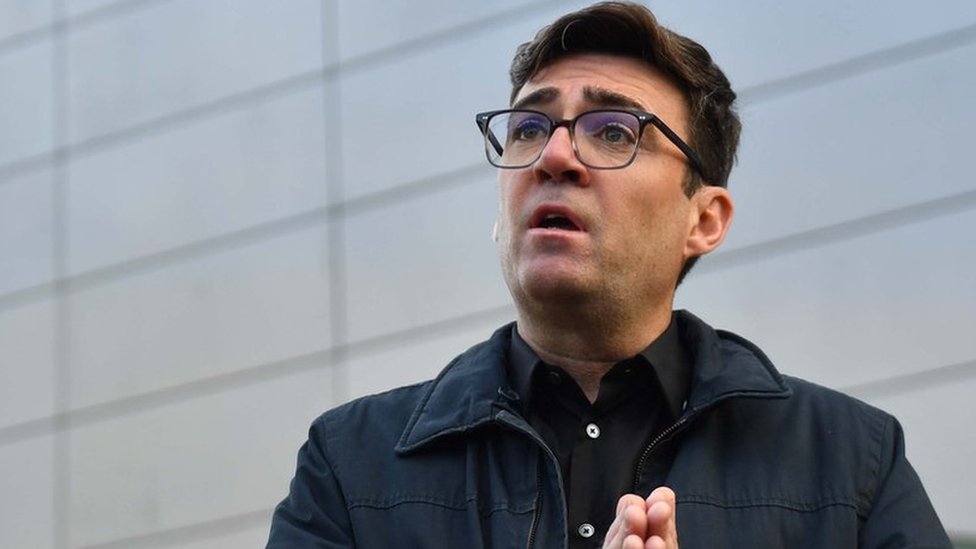 In October, a row broke out between leaders in north-west England and the government over the level of compensation offered to workers and businesses when much of the region was placed into tier three, the highest level of restrictions.
At a press conference earlier, Mr Rotheram said: "Apparently all votes count equally, but all voters demonstrably don't to this government and the support you get from the chancellor of the exchequer depends on a horizontal line drawn across the country and on which side of it you sit."
"I can assure the government that the people of the North won't easily forget that they were judged to be worth less than their southern counterparts."
Mayor of Greater Manchester Andy Burnham said people in the region had "just completed three months of morale-sapping restrictions and now they are waking up to the prospect of a month of even tougher restrictions".
He called for work to be done on a "substantial localisation" of the test and trace system, for self-employed people to be financially supported and for schools to close for two weeks for a "true circuit break".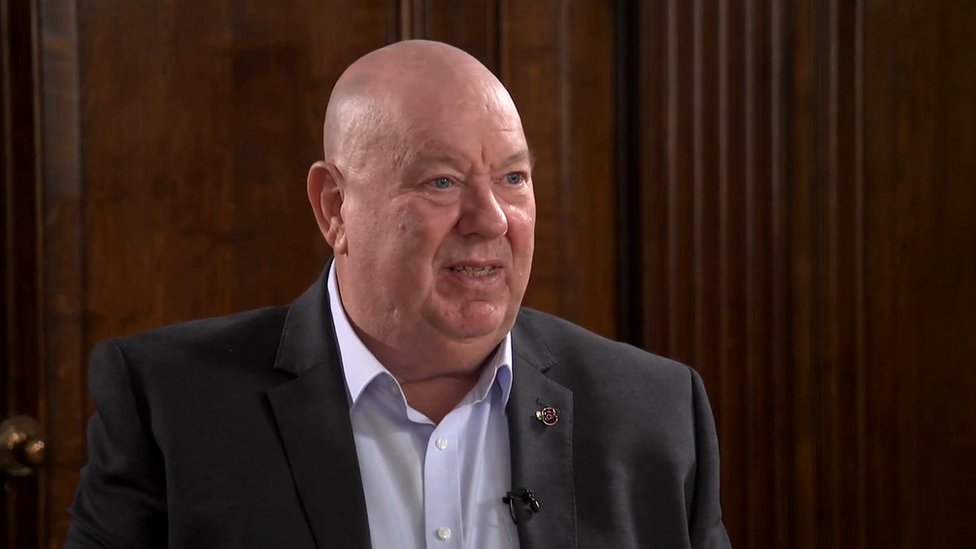 Liverpool city mayor Joe Anderson accused the government of showing "contempt" for northern workers by offering more aid for the national lockdown than to regions placed in tier three restrictions.
He said it was "interesting… all of a sudden" the money has been found.
Mr Anderson said he welcomed the national lockdown but added: "So, relief that it's finally been done but real contempt has been shown by this government for the people who advised for it [another lockdown], Sage, and also leaders like me and others that were calling for it six, seven weeks ago.
"I think there's now a crisis of confidence in relation to this government and their ability to actually manage this."