Covid: Wales firebreak to end regardless of England lockdown.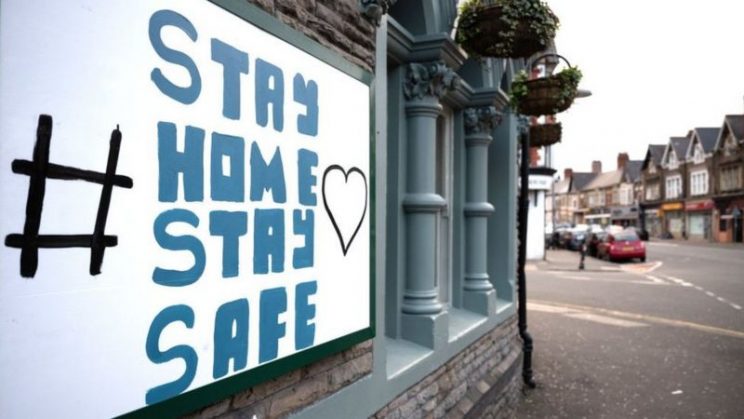 A Wales firebreak lockdown has been in force since 23 October
A two-week firebreak in Wales will still end on 9 November, regardless of a lockdown in England, the Welsh Government has said.
He also said the furlough scheme due to end on Saturday will be extended and it will include Wales.
But First Minister Mark Drakeford is unhappy it was not extended when they asked for it for the firebreak.
"Rishi Sunak said he wouldn't extend it in Wales when we asked," Mr Drakeford tweeted.
"It's now clear he could have said yes," he added.
Plaid Cymru leader Adam Price called it "one big con job".
Mr Drakeford said he would be talking to the UK government on Sunday "to ensure Welsh businesses get full access" to the support outlined.
The Welsh Government's cabinet will also meet to discuss any potential border issues for Wales in light of the England lockdown.
Earlier, he tweeted to say the all-Wales restrictions would end on 9 November and any announcement by Downing Street would "relate to England".
The prime minister confirmed details of the lockdown that had been widely reported ahead of the announcement – with the exception of the furlough scheme which will be extended and return to the 80% level throughout it.
Non-essential shops and hospitality will have to close for four weeks, until 2 December.
But unlike the restrictions in spring, schools, colleges and universities in England will be allowed to stay open.
After 2 December, the restrictions would be eased and regions would go back to the tiered system, he said.
MPs still have to approve the plan and they will vote on it next week.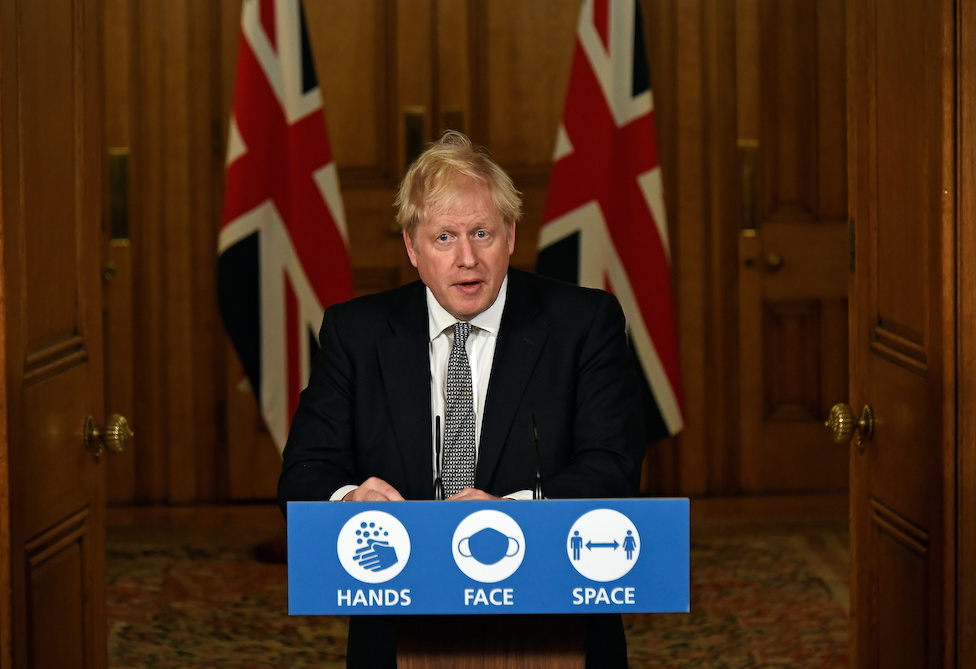 Mr Johnson said: "Christmas is going to be different this year, perhaps very different, but it's my sincere hope and belief that by taking tough action now we can allow families across the country to be together."
Plaid Cymru's Liz Saville Roberts said opposition leaders had been briefed on the decision by the UK Health Secretary Matt Hancock.
But the MP for Dwyfor Meirionnydd described on Twitter the way reports of the details had been already leaked as "desperate and disorganised".
Earlier, the Welsh Health Minister Vaughan Gething echoed the first minister, during a series of radio interviews on Saturday.
On the firebreak, he told Times Radio: "We are committed to that ending on Monday."
But he said the Welsh Government "still want to know and understand how the rules in England will work".
"So again, we have as common a message as possible for people who live and work on both sides of the border," he added.
At a Downing Street press conference on Saturday, the prime minister was joined by England's chief medical officer Chris Whitty and the government's chief scientific adviser Sir Patrick Vallance, following a cabinet meeting to discuss the government's coronavirus response.
In Northern Ireland, pubs and restaurants were closed for four weeks on 16 October with the exception of takeaways and deliveries. Schools were closed for two weeks.
'Real shame they haven't worked together'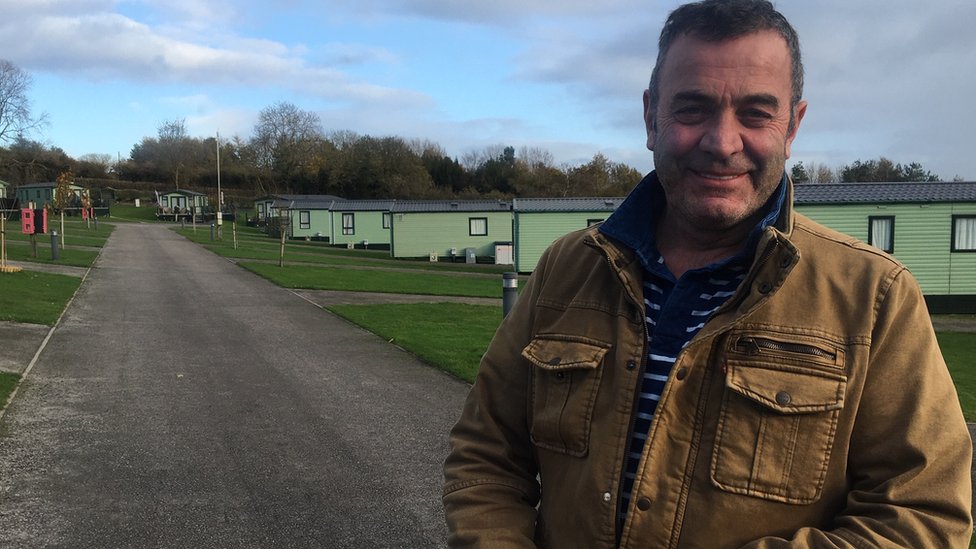 Farmer Dylan Roberts says the announcement in England will mean his caravan park business near Mold in Flintshire will be squeezed again.
He said it was a "real shame" the Welsh and UK governments had not worked together on the lockdown measures.
"They've done this staggering thing – nobody from England could come to support my business or other businesses and now we're coming out, England's going in so they can't come in anyway," he said.
"It's a massive loss for me and for lots of other companies in the area."
He said his site was only 15 minute from the border – and the restrictions being imposed did not make sense to him.
"What difference does it make when people are travelling to work from Wales, every day and vice versa – why can't they come to my static caravans where they have their own kitchens, their own facilities and they're safer," he argued.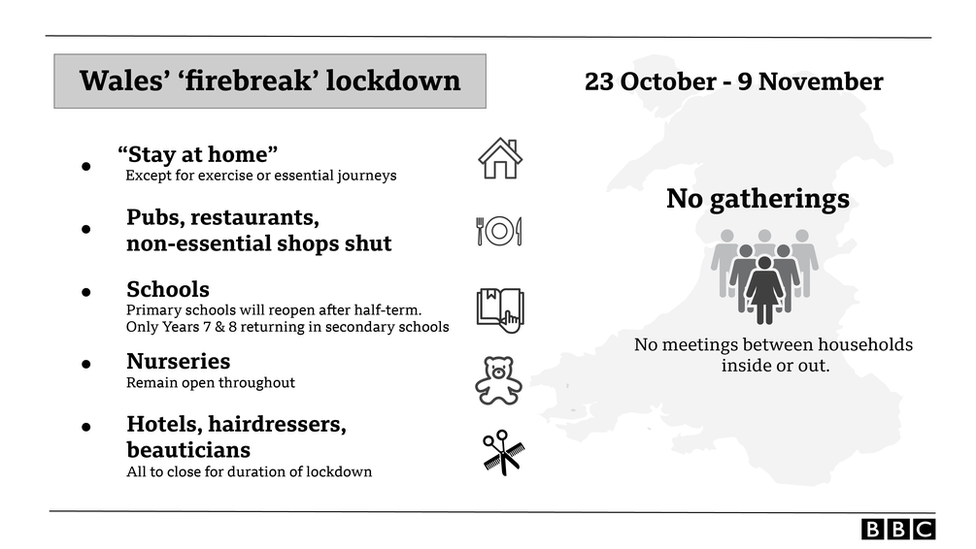 The Welsh Government's cabinet is set to meet at 13:00 on Sunday to discuss the outcome of the prime minister's latest announcement for England, and also to agree the rules in Wales when the firebreak ends.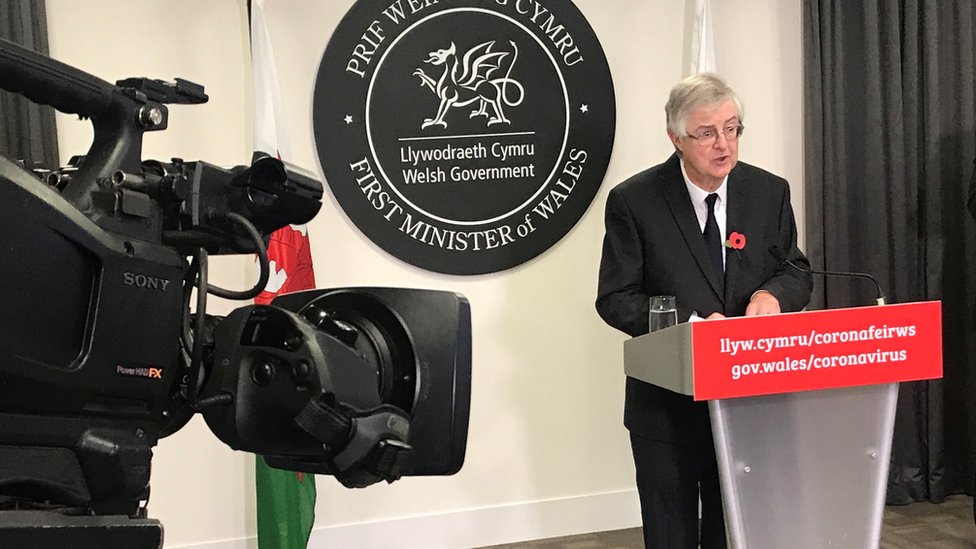 Mr Drakeford told Friday's coronavirus briefing there would be a set of "national rules" across Wales.
"I hope that that will help people in Wales, just to be clearer about what they are being asked to do," he said.
"Because we have had evidence of people wanting to do the right thing, but not always being certain what the right thing is, because the rules have been more difficult to follow than we would have liked.