Coronavirus: Cabinet to meet as PM considers England lockdown.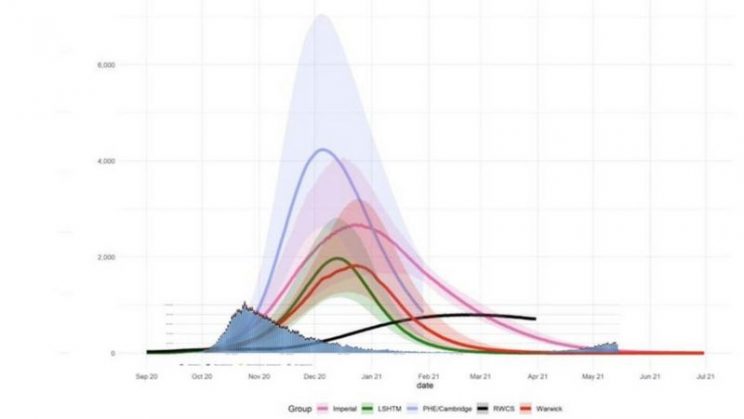 This key document shows several UK daily death projections by different modellers, compared with the first wave. The black line represents the government's predicted "reasonable worst-case scenario"
The PM will meet his cabinet later as he considers a month-long lockdown across England – in the hope that measures could be eased by Christmas.
A new "stay at home" order could be announced on Monday, with schools, colleges and universities exempt.
Documents seen by the BBC suggest the UK is on course for a much higher death toll than during the first wave unless further restrictions are introduced.
Deaths could reach more than 4,000 a day, one of the models suggests.
This figure is based on no policies being brought in to slow the spread of the disease, but most of the models peak at about 2,000 a day.
Downing Street said Boris Johnson will chair a cabinet meeting at 13:30 GMT to discuss the government's coronavirus response.
At the height of the pandemic during the spring, deaths in the UK reached more than 1,000 a day.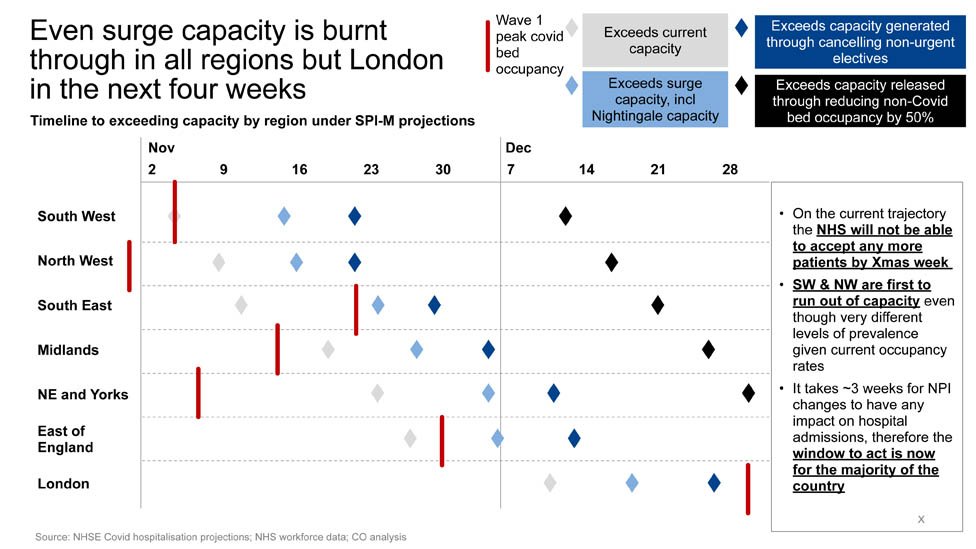 The papers understood to be part of a presentation by the government's pandemic modelling group SPI-M shown to Boris Johnson, feature several different projections of the likely course of the disease.
All models predict that hospitalisations are likely to peak in mid-December, with deaths rising until at least late December before falling from early January.
And a separate document circulating in government – based on NHS England modelling from 28 October – warns that the NHS would be unable to accept any more patients by Christmas, even if the Nightingale hospitals are used and non-urgent procedures cancelled.
The document warns that south-west England and the Midlands will be the first to run out of capacity, potentially within a fortnight.
But in the Sage documents – dated 14 October and published on Friday – scientists estimated that, by mid-October, there were between 43,000 and 74,000 people being infected with coronavirus every day in England.
Their report said: "This is significantly above the profile of the reasonable worst-case scenario, where the number of daily infections in England remained between 12,000-13,000 throughout October."
Scientists advising the government have been arguing for a short, planned lockdown – called a "circuit-breaker" – since 21 September, when there were around 5,000 confirmed cases a day.
Earlier this month, the World Health Organization (WHO) said lockdowns were "not sustainable" and should be "limited in duration" due to their "severe economic, social and broader health impacts".
While the WHO acknowledged that during the pandemic "there have been times when restrictions were necessary and there may be other times in the future", it said lockdowns are "best used to prepare for longer-term public health measures".
Labour's shadow business minister Lucy Powell told BBC Breakfast suggestions of a national lockdown had come "too late".
She accused the government of "dithering" as she argued a circuit-breaker over half-term would have "had a most impact" and "saved more of the economy".
But UK Hospitality chief executive Kate Nicholls said a national lockdown would be "absolutely devastating" for her industry.
She told the programme the sector would need "significant additional help", adding: "There is no spare capacity in the tank to be able to fund a lockdown – even for three to four weeks."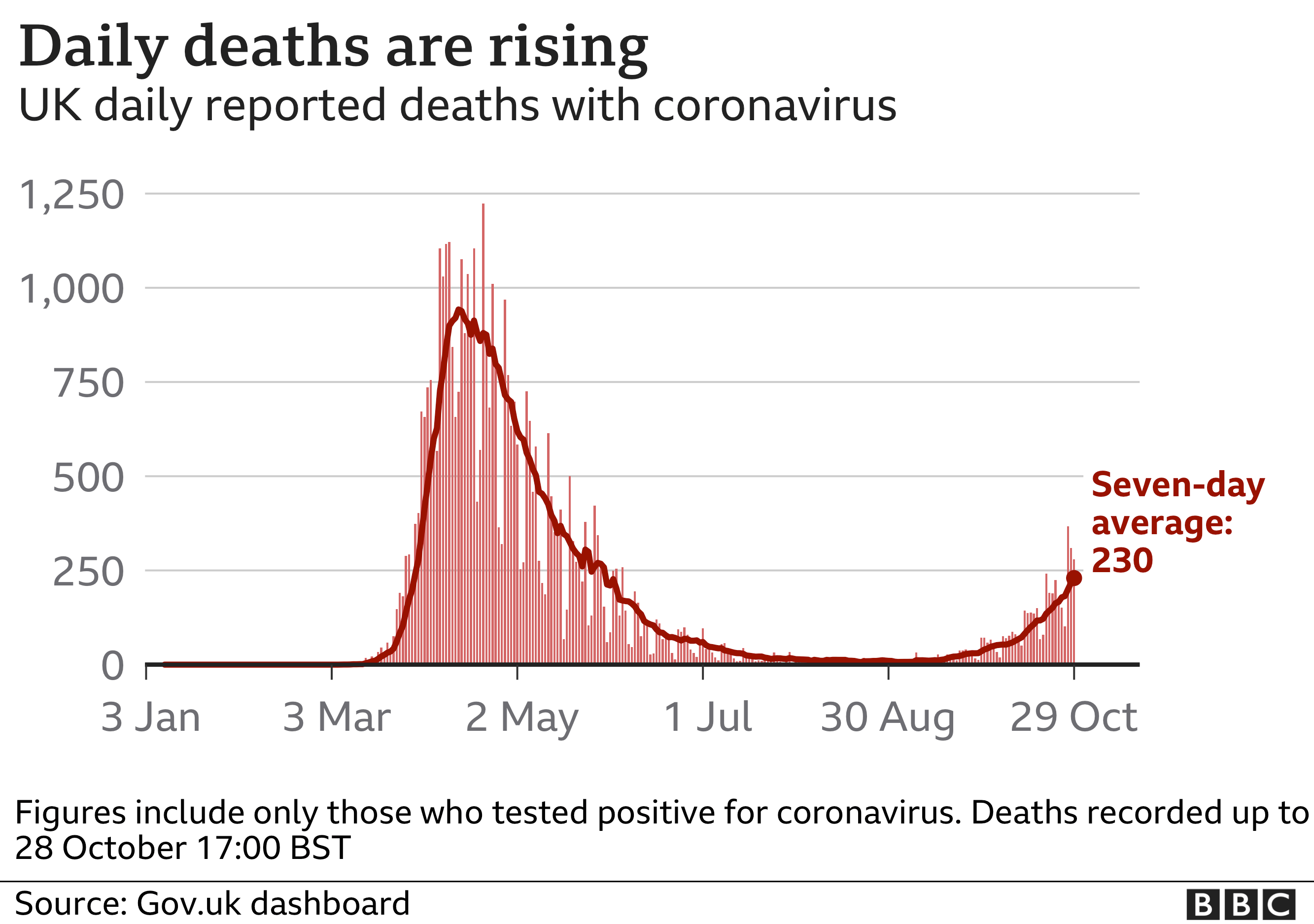 Her concerns were echoed by Federation of Small Businesses chair Mike Cherry, who said another lockdown would be "incredibly frustrating" as small businesses and businesses across the UK had "spend thousands" in making sure their premises are safe for employees and customers.
And Dr Adam Marshall, director-general of the British Chambers of Commerce, has called on the government to urgently set out "a clear plan" if ministers are planning another national lockdown – "rather than allow business and market confidence to be further eroded by speculation".
Creative Commons Disclosure
This news story was published by BBC NEWS. Click here to read the original article.
Why choose LearnPac E-Learning courses?
LearnPac Systems is a leading UK provider of accredited online training courses, programmes and qualifications including the following categories:
LearnPac Systems is a leading UK provider of accredited online training courses, programmes and qualifications. Contact our Support Team on 024 7610 0090 or via Email to discuss your online training requirements.
Coronavirus: Cabinet to meet as PM considers England lockdown.