Electronic prescription error lead to woman's death, coroner finds.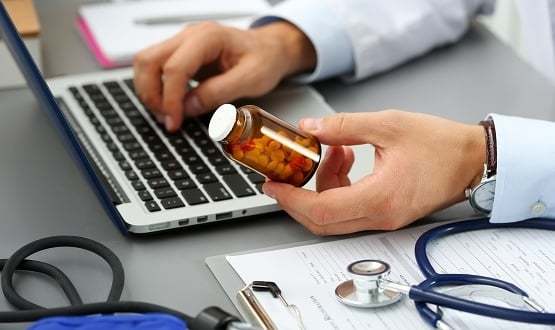 A woman died after a mix-up with an electronic prescription caused her to continue taking the wrong medication for an infection, a coroner has found.
David Urpeth, assistant coroner for South Yorkshire West, said "there is a risk that future deaths will occur unless action is taken".
Sandra Dawne Scott was prescribed the drug trimethoprim for a urine infection by clinicians at Royal Hallamshire Hospital.
On the same day, 18 April 2019, her GP saw the results of an earlier urine test she had taken that showed an infection that would not have responded to trimethoprim, and was instead prescribed amoxycillin.
The prescription was issued electronically for Scott to pick up at a nominated pharmacy.
Shortly after her appointment, the GP amended the system to ensure future prescriptions would not automatically be sent to the pharmacist. But unknown to the GP, the change meant the prescription for amoxycillin would not be available to download by the pharmacist.
Instead, the only prescription available was the script for trimethoprim.
The results of the urine test taken at the hospital were available on 20 April 2019 but were not acted upon.
Scott was admitted to Royal Hallamshire Hospital with worsening symptoms on 22 April. Her medication was amended and she was treated appropriately from this point, but she continued to deteriorate and died on 23 April.
The coroner that undertook an inquest into the death also found the GP's colleagues were unaware of the "peculiarity" of the e-prescribing system, therefore other medical professionals were likely to be unaware of the issue.
Urpeth ruled that the patient would not have died if she had received the medication prescribed by the GP, or indicated by the hospital's test results.
A copy of the report was sent to the GP practice, the hospital, NHS Digital chief executive Sarah Wilkinson and the clinical commissioning group (CCG) chief executive for response by 2 January, detailing action taken or proposed to be taken.
"In my opinion action should be taken to prevent future deaths and I believe you have the power to take such action," Urpeth said.
NHS Digital told Digital Health News they had been granted an extension until 30 January to reply to the report.
A spokeswoman said they were unable to comment on an ongoing matter.
'Significant safety risk' with e-prescribing
The Healthcare Safety Investigation Branch (HSIB) has previously identified a "significant safety risk" with electronic prescribing, following the death of a patient after being inadvertently given two types of blood-thinning medications at the same time.
The report published in October 2019, Investigation into electronic prescribing and medicines administration systems and safe discharge, highlighted a significant safety risk posed by the communication and transfer of information between secondary care, primary care and community pharmacy relating to medicines at the time of hospital discharge.
Ann Midson, 75, died after being prescribed two types of blood-thinning medications. Clinicians changed her medication in hospital, but her pharmacy continued to prescribe a different medication as the system hadn't updated her details.
Dr Stephen Drage, director of investigations at HSIB, said at the time: "ePMA systems are a positive step for the NHS – research shows if implemented well they can reduce medication errors by 50%.
"Our report is highlighting the risks if e-prescribing is not fully integrated and doesn't create the whole picture of the patient's medication needs from when they arrive to when they return home. The more efficient the system, the better the communication is with the patients, families and NHS services.
"The safety recommendations we've made are asking for national bodies to provide trusts with a blueprint for what a good system and implementation should look like. This will mean ePMA systems are used to their full benefit, reducing the risk of serious harm to patients."
Creative Commons Disclosure
This news story was published by Digital Health. Click here to read the original article.
Why choose LearnPac E-Learning courses?
LearnPac Systems is a leading UK provider of accredited online training courses, programmes and qualifications including the following categories:
LearnPac Systems is a leading UK provider of accredited online training courses, programmes and qualifications. Contact our Support Team on 024 7610 0090 or via Email to discuss your online training requirements.
Electronic prescription error lead to woman's death, coroner finds.