The importance of Coping with a stressful incident – Online Course.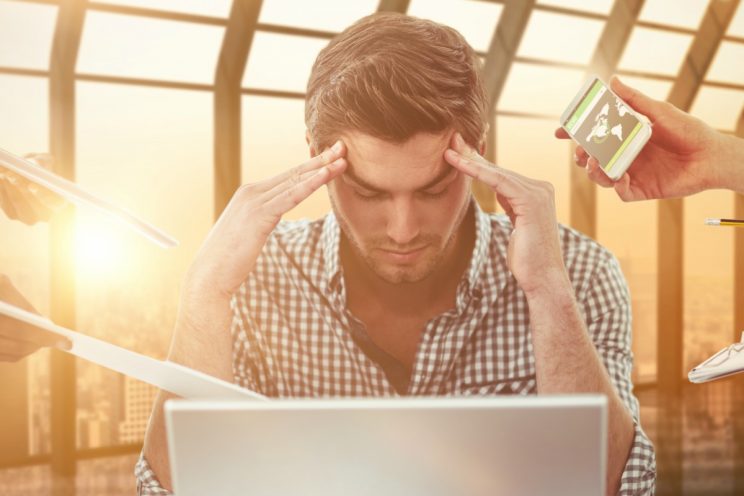 Stress is an unfortunate but often unavoidable side effect of our busy lives. Having online training for managing stress is a good way to combat its physical, mental, and emotional impact. You'll find an excellent experience to do just that this year. Learnpac e-Learning stands out for their active online course to educate, inspire, and empower people looking for stress relief.
What is Coping with Stress Online Course?
Coping with stressful incident training at work is intended to help staff cope with this and recognise when they need further help and what to expect from the organisation if they experience or series of incidents at work.
Why is coping with stress training important?
Coping with stressful incidents course will helps learners understand how to deal with a stressful incident within the workplace or at home. The course gives learnings on how to effectively manage stressful incidents. The learners know what is meant by a stressful incident at work you will able to understand why it is important to seek help and support. You will also understand how people react to stressful incidents. You will be aware of the potential impact of repeated stressful events/incidents. Then you will also aware of the common thoughts and feelings that may be experienced following a stressful event/incident. You will aware of the effects of those reactions on how work, friends and family. You will understand the different ways of coping with stressful event/incident. Furthermore, you will know what to do and what not to do. And you will know when & where to seek professional help and support.
Impact of stressful Incidents
Worn Down by the events that have been taking place.
Changing constant feelings and emotions
Fearing and shame of something
Occurring guilt in an inappropriate time
Anger and sadness without knowing why
Loss of concentration at work
What is a stressful incident at work?
The stressful incident is a condition caused by acute stress which overwhelms a staff person trained to deal with critical incidents such as within the line of duty for first responders. It is a reaction to such situations that are unpredictable. The condition is caused by PTSD (Post-Traumatic Stress Disorder)
What is PTSD or Post-Traumatic Stress Disorder?
                It is a work-related activity such as attempting resuscitation or experiencing violence, physical or verbal aggression that can be a disturbing experience. Everyone who experienced such a traumatic event will suffer Post Traumatic Stress.
Symptoms of PSTD Post-Traumatic Stress Disorder
Flashbacks and nightmares
Numbing and avoidance
Overthinking
Being on guard all the time
Loss of sexual drive
Eating habits
Other symptoms of a work-related stress
Fatigue
Muscular tension
Headaches
Heart palpitations
Sleeping difficulties such as Insomnia
Gastrointestinal upsets, such as diarrhoea or constipation.
Dermatological disorders.
What to do and what not to do.
Do
Express your emotions
Take opportunities to talk through the experience with others
Be a part of the group of the people who care
Take time to sleep, rest and don't overthink
Express your needs clearly
Try to keep your life as normal as possible
Be more careful – Sometimes at this moment accidents are more usually occur because you have less concentration at this moment
Distinguish what is your physiological sign of stress
Prevent and oppose stressful situations by taking a rest and a deep breath
Not to do
Restrain your emotions/feelings
Avoid talking about what happen
Don't let your embarrassment take you down instead give others a chance to talk
Do not overuse alcohol and smoke
Neglect the reason you feel stress
Let the negative voice in your head spiral out of control – talk to yourself in a logical and gentle tone
Why choose LearnPac E-Learning courses?
LearnPac Systems is a leading UK provider of accredited online training courses, programmes and qualifications including the following categories:
LearnPac Systems is a leading UK provider of accredited online training courses, programmes and qualifications. Contact our Support Team on 024 7610 0090 or via Email to discuss your online training requirements.
The importance of Coping with a stressful incident – Online Course.