How smart solutions can transform the care eco-system.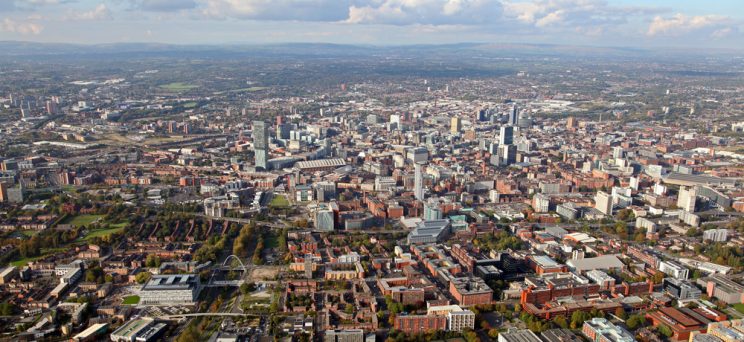 As Greater Manchester's NHS Trust and Council announce plans to undergo a £14.3 million digital revamp in a bid to improve care, Helen Dempster, chief visionary officer, Karantis360, further explores how smart solutions have the ability to transform the whole care eco-system.
With an ageing population putting increasing pressures on the NHS, initiatives such as these are paramount to addressing the care crisis in the UK.
Keeping up with the growing demand for care services has never been more important, statistics from Alzheimer's Research UK show the number of people expected to be living with dementia by 2025 is over 1 million, and that figure is expected to double by 2051. That is significant growth that cannot be ignored. The implications of ignoring these facts will create catastrophic welfare issues for patients, families and carers, as well as putting a further financial strain on the NHS.
By implementing innovative digital solutions, healthcare professionals can ensure people are able to stay in their homes for longer, alleviating the pressure on the NHS and care homes and providing improved quality of care. Proven technology, such as IoT systems, provides a non-intrusive safeguarding solution, which enables the VIP to remain in their own home and ultimately allows the VIP to receive the care that they need and deserve. Deploying sensors throughout the home that monitor the habitual routine of the VIP, provides real-time information updates that may be of either reassurance or concern to families and carers, enabling them to react accordingly. For example, if the individual living with dementia uncharacteristically opens the front door late in the evening and the door is left open for a concerning amount of time, an alert on the app will be sent to the chosen receiver – ensuring the correct safeguarding actions begin immediately.
Additionally, an IoT care system supports carers in their role, since it provides real-time personalised information, from new drugs the patient has been prescribed to the patients favourite topic of conversation. The system has also been proven to reduce carers' administration time by 50% as it uses voice recognition to record visit notes which allow the carer to focus on delivering the best possible care they can, instead of spending time manually updating care plans.
With the ageing population increasing now is the time to improve the level of care provided in the UK and digital transformation initiatives such as those being deployed in Manchester are fundamental to this process. It's essential that NHS Trusts invest in solutions that enable independent living that will not only benefit VIPs but also relieve pressures on the wider ecosystem, from care agencies and local authorities to the NHS and families.
Creative Commons Disclosure
This news story was originally published by Digital Health Age. Click here to see the original article.
Why choose LearnPac E-Learning courses?
LearnPac Systems is a leading UK provider of accredited online training courses, programmes and qualifications including the following categories:
LearnPac Systems is a leading UK provider of accredited online training courses, programmes and qualifications. Contact our Support Team on 024 7610 0090 or via Email to discuss your online training requirements.
How smart solutions can transform the care eco-system.