iRhythm and Verily team up to assist AF patients.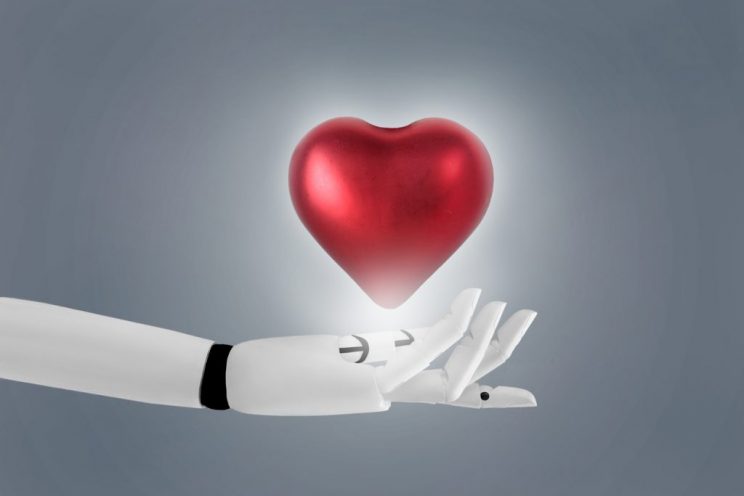 An AI firm who is headed by the multinational giant, Alphabet, has today announced its plans to develop tech that will help patients with atrial fibrillation (AF).
iRhythm Technologies, Inc. an AI-based testing and monitoring health company, has collaborated with Alphabet's health tech data firm, Verily.
The aim of the partnership is to bring together the expertise of both teams and work on improving the screening, diagnosis, and management of AF patients.
Dealing with atrial fibrillation
Currently, millions of patients are living with undiagnosed atrial fibrillation, which if left untreated, can lead to strokes or cardiac arrest.
Those with AF who undertake the AI-based tests are 5 times less likely to develop complications compared to those with the illness that don't undergo the screening.
Undiagnosed AF is also associated with sleep apnoea, diabetes, and high blood pressure.
Using the machines
Verily and iRhythm are aiming their new developments at those who have asymptomatic or silent AF, which is when patients show very little symptoms of the illness.
As part of the agreement, the two organisations aim to devise solutions that are capable of providing earlier warnings so they can identify and manage them before they become dire.
Clinical research has already begun and during the annual American College of Cardiology meeting this May, it was revealed that those using iRythem's Zio prototype have already seen significant differences.
The tests, known as mSToPS, showed that those that had been diagnosed with AF using Zio had a much lower rate of hospitalisations and A and E visits compared to those that had not been monitored. The results of the study were published in JAMA.
The partnership
Dr. Jessica Mega, chief medical and scientific officer of Verily commented on the collaboration, saying, "We are excited to partner with iRhythm, a pioneer in ambulatory cardiac monitoring, to find innovative ways to deliver more efficient care to patients with atrial fibrillation,"
Mega continued: "With the high prevalence of cardiovascular-related health issues, we have an opportunity to not only improve how we diagnose, manage and monitor conditions like atrial fibrillation, but also develop patient-centric solutions that could ultimately prevent serious cardiac events."
The CEO of iRhythm, Kevin King, also spoke of his excitement at bringing the two teams together. He says, "iRhythm and Verily have a shared mission to create a better standard of care for cardiac patients – making heart health data more actionable so patients can live longer, healthier lives,"
King added: "We are pleased to partner with one of the world's most reputable healthcare technology companies to better serve the millions of people living with AF today. Verily's patient-centric approach to disease management and advanced hardware capabilities will prove critical in providing patients and providers with the tools needed to increase the efficiency of heart healthcare."
Creative Commons Disclosure
This news story was published by Software Testing News. Click here to see the original article.
Why choose LearnPac E-Learning courses?
LearnPac Systems is a leading UK provider of accredited online training courses, programmes and qualifications including the following categories:
LearnPac Systems is a leading UK provider of accredited online training courses, programmes and qualifications. Contact our Support Team on 024 7610 0090 or via Email to discuss your online training requirements.
iRhythm and Verily team up to assist AF patients.