Digital consultation service receives CQC accreditation.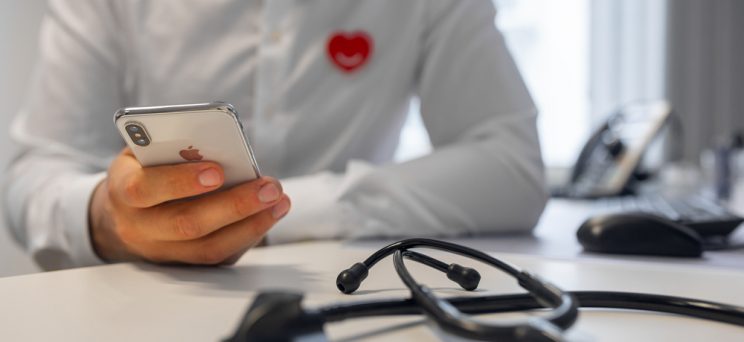 Messaging-based consultation service Docly has received CQC accreditation and has subsequently launched across the UK.
In the first weeks since its launch, Docly has provided 200 additional consultations to one practice alone.
Barnaby Poulton, managing director of Docly, said: "We are rightly proud to be the first messaging-based digital consultation service to receive CQC accreditation. We are now helping patients who may otherwise have needed to take time off work or waited over two weeks for an appointment. Docly is supporting the people that need it the most, getting care to people at the right place at the right time."
Docly is integrated into and works in full collaboration with practices to enable messaging-based digital consultations. Its data collection methods allow the patient as much time as they need to express their symptoms, whilst providing the doctor with all the information they need. Doctors can provide prescriptions if required. As standard, neither doctor nor patient have to work to a scheduled appointment.
And it's not only patients that have benefitted. Practice teams have seen an immediate impact on their workload, with much reduced pressure on staff and better availability of care for their patients. Other practices will go live with their partnership with Docly in the next few weeks.
Docly actively works to prevent burnout and fatigue amongst doctors, promoting a Swedish approach to work-life balance. Its ability to provide additional clinical capacity enables practices to optimise their resources and provide flexibility for doctors.
Professor Rishabh Prasad, GP partner at Willowbrook Surgery in Leicester, speaking to the Leicester Mercury last week, said: "The launch of Docly at the practice has been hugely beneficial for patients and staff alike. Docly allows my practice to offer advice to patients within a couple of hours, rather than them waiting days for an appointment. I have always been concerned with the unmet need of my patients and I hope to be able to offer 1,000 appointments a month with the app."
Creative Commons Disclosure
This news story was originally published by the Digital Health Age. Click here to see the original article.
Why choose LearnPac E-Learning courses?
LearnPac Systems is a leading UK provider of accredited online training courses, programmes and qualifications including the following categories:
LearnPac Systems is a leading UK provider of accredited online training courses, programmes and qualifications. Contact our Support Team on 024 7610 0090 or via Email to discuss your online training requirements.
Digital consultation service receives CQC accreditation.