New national AI laboratory introduced.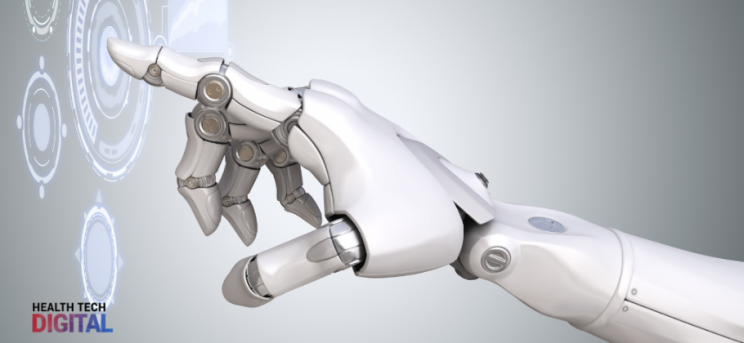 The government's announcement of a £250 million investment into artificial intelligence (AI) is very exciting and will solve some of the healthcare systems most difficult challenges.
Although the UK is making leeway in the battle against cancer, the breakthroughs are only significant if early disease detection is made sooner rather than later, helping the treatments work more efficiently.
Early detection of various diseases is crucial, and in cases like ovarian cancer, a woman has no symptoms in the early stages. artificial intelligence (AI) and genomics can possibly help detect this cancer early, which means treatments can start sooner and more lives can be saved.
AI is already making practical improvements in the healthcare system. In Liverpool, there are traffic lights that change in favour of ambulances. Children with disabilities can have personalised spinal splints designed for them in a matter of days, rather than weeks.
The Code of Conduct for data driven health and care technology is a guideline for similar designs and applications using AI, which was developed by the AI team at NHSX.
The new AI Lab in collaboration with the Accelerated Access Collaborative is a place where this technology can be safely and ethically tested and developed. artificial intelligence (AI) has already proven to be a great tool for improving care, saving money and saving lives. Although there have been positive results, there are significant safety and ethical concerns with the use of artificial intelligence (AI) in health and care.
Progress is slow, as most of the examples of the use of AI in care are small-scale and are used in highly-constrained environments. There is yet to be a larger impact on mainstream clinical practice that has helped a large number of patients.
The UK has the best researchers and scientists, and there are many companies, big and small with innovative ideas that will all contribute to the success of artificial intelligence (AI) in the NHS. The development of codes and guidance have been included by the policy, and is bringing the partners and regulators together from MHRA and NICE to make the transition from theory to practice more effective and seamless.
The government, NHSX and the Accelerated Access Collaborative are working together and have proposed the AI Lab to assist the expansion of AI use across the NHS. The government has committed to fund and support the AI lab, and this will significantly accelerate the potential progress.
The AI Lab will prioritise support for the solutions that the NHS staff need in practical ways and give them more time to work with patients. This investment will have a major impact on the future of the UK and the NHS.
AI is a great tool to help clinicians, and will certainly not replace them. To ensure AI remains safe, any company wanting to engage with the AI Lab will have to comply with the Code of Conduct. To ensure all guidelines are followed, there will be a network of experts including patient representative groups, clinicians and regulators overseeing the whole process.
These actions taken by the government will follow through on their commitments set out in the Long Term Plan regarding data driven technologies. This will ensure they will deliver on the Industrial Strategy life sciences mission to use data, AI and innovation to transform prevention, early diagnosis and treatment of chronic diseases by 2030.
Creative Commons Disclosure
This news story was originally published by the Health Tech Digital. Click here to see the original article.
Why choose LearnPac E-Learning courses?
LearnPac Systems is a leading UK provider of accredited online training courses, programmes and qualifications including the following categories:
LearnPac Systems is a leading UK provider of accredited online training courses, programmes and qualifications. Contact our Support Team on 024 7610 0090 or via Email to discuss your online training requirements.
New national AI laboratory introduced.