Digital solutions 'should be encouraged' to ease pressure on GPs.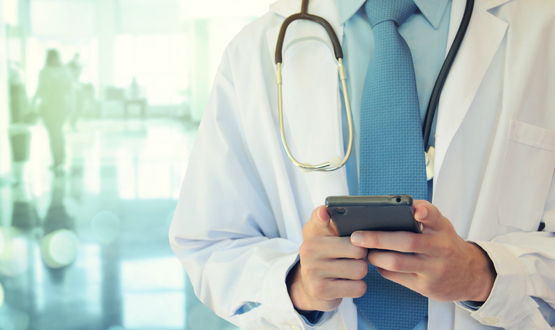 Future policies need to encourage the adoption of digital solutions to ease patient demand on GPs, the director of the Digital Healthcare Council has said.
Simply "peddling faster" to keep up with demand is unsustainable, Graham Kendall told Digital Health News.
Instead, smarter solutions like digital services need to be taken advantage of.
His comments come in response to a Pulse survey that found the average wait for a routine GP appointment has surpassed two weeks for the first time.
"The slide in waiting times for GP appointments illustrates the wide range of pressures on practices across the country. Simply peddling faster is unsustainable and won't solve underlying issues," Kendall said.
"Instead, we need to adopt more fundamental changes working in partnership with digital care providers to ease pressures on GPs, manage demand and resource allocation to free GPs' time, bring in new capacity and introduce more timely services for patients.
"To make that happen, it's fundamentally important that emerging policies encourage adoption of digital solutions across the country wherever there is patient demand."
The Digital Healthcare Council was set up to represent digital healthcare providers across England. Its current members include Ada, Babylon, Care UK, DoctorLink, Index Medical, Push Doctor and Zava.
Individual digital providers echoed the sentiments, but warned digital solutions won't work for everyone.
Dr Tom Micklewright, medical officer at Push Doctor, blamed decades of underfunding for the rise in average wait times, but said technology was one of a number of solutions "if done right".
"For patients, it means seeing their regular GP or a regular NHS doctor on their phone, tablet or computer, anytime and anywhere. For doctors, it means supporting patients with busy lives or barriers to access, and easing the burden off surgeries by expanding your digital workforce," he said.
Dr Sarah Jarvis, clinical director of Patient Access, told Digital Health that digital solutions would make an "enormous" difference to demand on services, but warned technology wasn't the best solution for every patient.
"We have to acknowledge that some people are not very tech savvy. What we are very conscious about at Patient Access is making sure that it is really simple for patients to use," she said.
"We cannot rush headlong towards using technology if it is not user friendly, and that requires planning and testing."
A spokeswoman for Babylon, which powers GP at Hand, said it was "vital" to prioritise patient care through digital to "tackle the disparity of access to doctors".
In May, the Royal College of GPs (RCGP) said investment in technology was "part of the jigsaw" needed to help end mounting pressure on GPs.
The comments came after a Nuffield Trust analysis for the BBC revealed the number of GPs per 100,000 people had fallen from nearly 65 in 2014 to just 60 last year.
The RCGPs launched its technology manifesto in April, calling for the prioritisation of joining up of IT systems across the NHS.
The All Systems GP document also recognised the potential that genomics, AI, digital medicine and robotics has to improve patient care and safety.
The new GP contract, which came into effect on 1 April, gives practices almost £1bn across five years to help fulfil ambitions laid out in the NHS Long Term Plan.
Part of this includes GP practices ensuring that they can offer online consultations by April 2020 and making at least 25% of appointments available for online booking by July 2019 – a moved that is hoped will reduce pressure on stretched services.
Creative Commons Disclosure
This news story was published by Digital Health. Click here to read the original article. 
Why choose LearnPac E-Learning courses?
LearnPac Systems is a leading UK provider of accredited online training courses, programmes and qualifications including the following categories:
LearnPac Systems is a leading UK provider of accredited online training courses, programmes and qualifications. Contact our Support Team on 024 7610 0090 or via Email to discuss your online training requirements.
Digital solutions 'should be encouraged' to ease pressure on GPs.